Dell Alienware M17 R3 Gaming Laptop
Dell Alienware (M17-R3)  a premium gaming laptop ,it's a larger version of the Alienware m15 R3
having Intel Core i9-10980 up to 2.4GHZ processor speed ,a 32GB of DDR4 Ram, 1TB SSD Storage and 8GB NVIDIA Geforce RTX 2080S,gives you a great experience with its features that blend together perfectly.
The 10th generation Intel Core i9 10980 HK takes your creativity ,gaming and productivity to a whole new level so your quantity and quality of your work is never compromised.
The 32GB Ram ensure you a multitasking between many different tabs providing a fast responsiveness.
while the 8GB NVIDIA Geforce RTX 2080S gives you a great gaming experience .
Design 
the body made of a soft touch plastic that feels sturdy and have high quality with a white and black color scheme and some honeycomb ventilation.
The port hub and rear thermal ringed with a customizable LED light while RGB backlighting looks nice against the white chassis.
also the power button and keys offer customizable lighting.
Dell Alienware (M17-R3) weighs around 2.9KG and measures 0.88 x 15.7 x 11.6 inches.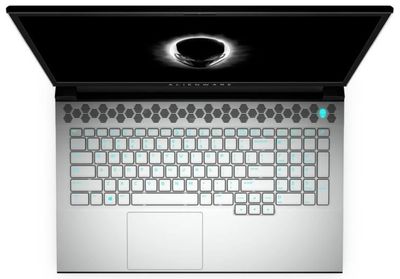 Display
Dell laptop comes with  17.3-inch screen provides full HD (1920x1080pixel) resolution and a 300Hz refresh
Are you a gamer ?
you can safely go for RTX3060,RTX3070,RTX3080,RTX2080-Super laptops or if you are looking for a low budget gaming laptops you can go here
and we highly recommend  Asus ROG Zephyrus DUO 15 Gaming Laptop for an amazing gaming and designing  experience.
Are you a daily user ?
our website gives you all the options with a budget fits your needs .
go to our website , laptops section, and choose the price range , brand, ram size and anything further you need to get your laptop in UAE with the best price and service.
We offer free delivery within 24 hours in UAE to Dubai, Abu Dhabi, Al Ain, Sharjah, Fujairah, Ras Al Khaimah, Ajman, Umm Al Quwain.
All items on our website have 1 year warranty!
We also guarantee the best service and prices in UAE 🙂
And If you have any further questions please feel free to contact us.