Dell Alienware (M15-R3) Gaming Laptop
Dell Alienware (M15-R3)  a premium gaming laptop  having Intel Core i9-10980HK up to 2.40GHZ processor speed ,a 32GB of DDR4 Ram, 1TB SSD Storage and 8GB NVIDIA GeforceRTX2080S, for a spectacular experience!
The 10th generation Intel Core i9-10980HK takes your creativity ,gaming and productivity to a whole new level
so your quantity and quality of your work is never compromised.
The 32GB Ram ensure you a multitasking between many different tabs providing a fast responsiveness.
while the 8GB NVIDIA GeforceRTX2080S gives you a great gaming experience .
Design
The m15 dell laptop has a soft appearance and minimal, unique design. with white version as opposed to the grey color option.
The M15 looks unlike any other laptop ,with a good quality build and soft deck plastic is pleasant to touch.
There's ringed LED on the rear and a per-key RGB keyboard,
coming in at 0.8 x14.19 x 10.86 and 2.11KG this makes it portable and compact gaming laptop.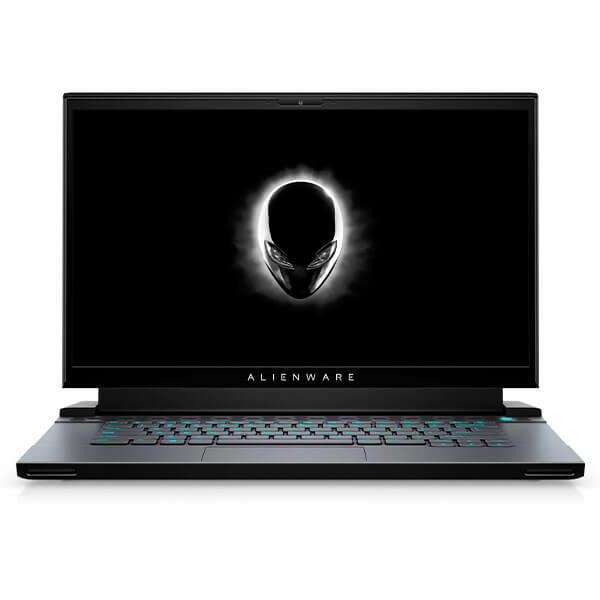 Display
The display is propped up a bit higher than other laptops ,and a 720p webcam sits in the center of it.
the panel bears full HD (1920×1080) resolution and a 300Hz refresh rate and 15.6 inches
Battery life
The Alienware m15-R3 with  6-cell, 86 WHr battery  lasts around 4 hours
Are you a gamer ?
you can safely go for RTX3060,RTX3070,RTX3080,RTX2080-Super laptops or if you are looking for a low budget gaming laptops you can go here
and we highly recommend  Asus ROG Zephyrus DUO 15 Gaming Laptop for an amazing gaming and designing  experience.
Are you a daily user ?
our website gives you all the options with a budget fits your needs .
go to our website , laptops section, and choose the price range , brand, ram size and anything further you need to get your laptop in UAE with the best price and service.
We offer free delivery within 24 hours in UAE to Dubai, Abu Dhabi, Al Ain, Sharjah, Fujairah, Ras Al Khaimah, Ajman, Umm Al Quwain.
All items on our website have 1 year warranty!
We also guarantee the best service and prices in UAE 🙂
And If you have any further questions please feel free to contact us.