XPG Defender Pro Mid Tower Gaming Case 3 ARGB FANS Front Mesh Panel | DEFENDER-PRO-BK
XPG Defender Pro  offers full-size E-ATX dimension with MESH front panel design and ARGB Strips lighting effects. Available in black and white colors with x3 included XPG VENTO 120 ARGB fans.
 full size E-ATX dimension chassis, premium for its spacious layout design and its MESH gaming front panel style with the ARGB Strips lighting subtly shine behind the MESH panel.
Magnetic MESH Front Panel Design with Detachable Dust Filter
Magnetic front panel acts as a frontier dust filter, preventing and protecting any other internal components. Its removable dust filter further blocks out unwanted dusts and ashes.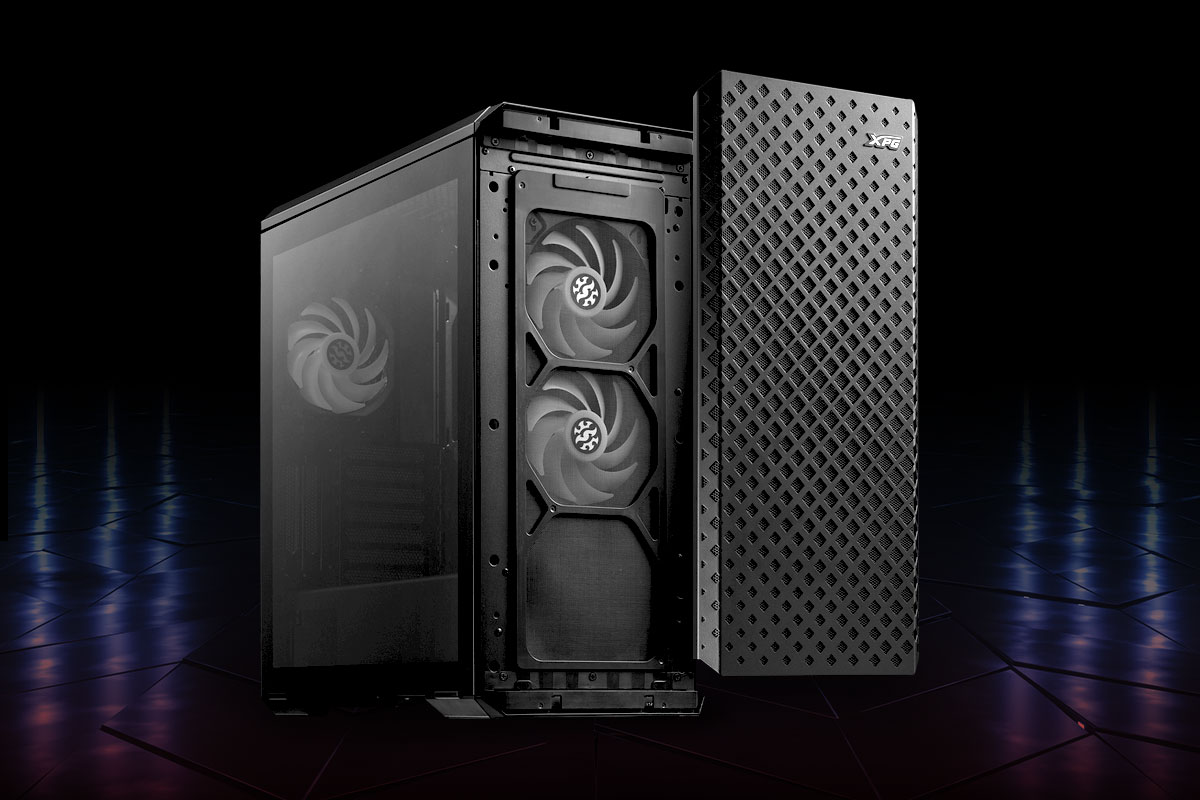 Delivery to all UAE for free within 24 Hours!
All items on our website have 1 year warranty!
We also guarantee the best service and prices 🙂
And If you have any further questions please feel free to contact us.