Mars Gaming MK422 Mechanical Gaming Keyboard
The ultra-compact 60% FULL RGB CHROMA keyboard you've been waiting for. With the best OUTEMU PRO mechanical switches, removable USB-C to USB-A connector, 14 hardware lighting effects and a complete configuration software. All this with maximum cross-platform compatibility.
MK422
Dust-proof mechanical switches
Double-injection indelible keys
12-mode Rainbow RGB illumination
Multimedia functions and game mode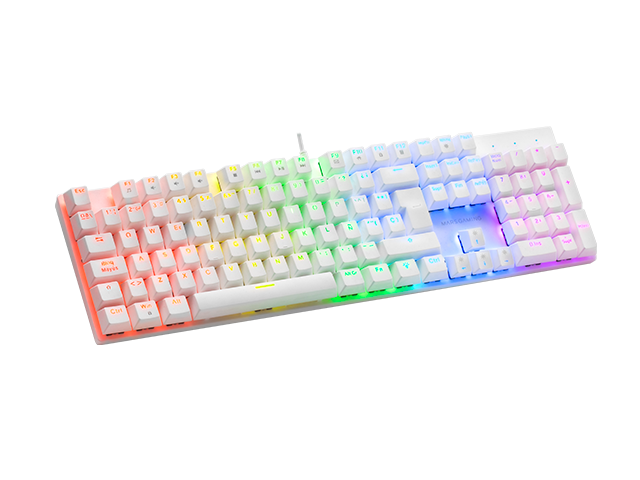 INDELIBLE DOUBLE INJECTION KEYS
Made of ultra-resistant double-injected ABS on two levels, the MK422's keys offer you maximum durability by making it impossible for characters to fade or deteriorate with use. The keys will remain as good as new after years of intensive use. Forget about wear and tear forever.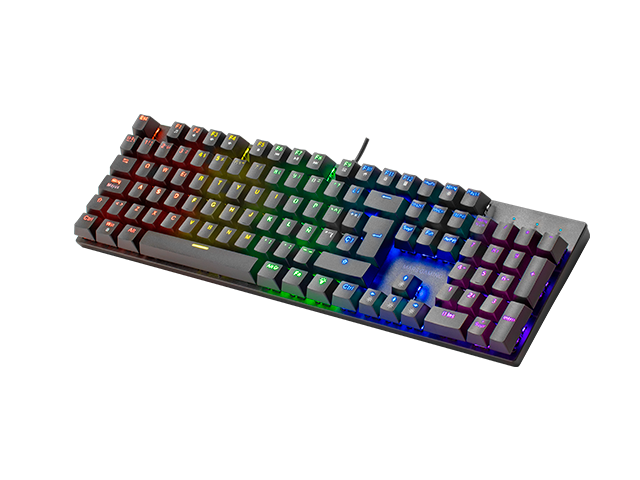 12 RAINBOW RGB LIGHTING EFFECTS
The MK422's Rainbow RGB LED lighting system offers 12 special effects for maximum customization and spectacularity.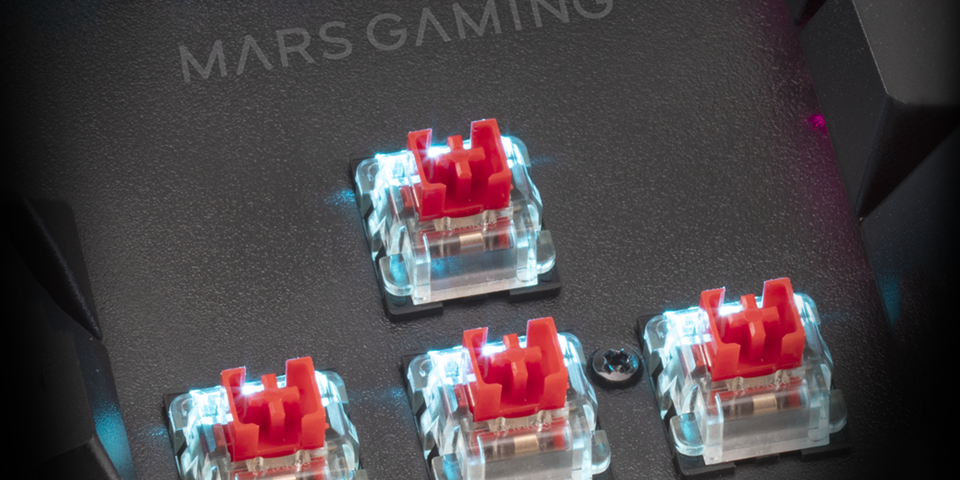 MECHANICAL DUST SWITCHES
Mechanical switches with anti-dust technology guarantee total precision and reliability and protect your system to the maximum from the entry of external elements such as dust and dirt. Equipped with a special protective casing surrounding the plunger of the mechanical switch, the anti-dust system of these switches extends the life of your keyboard to the maximum, offering you the reliability and professional performance you need.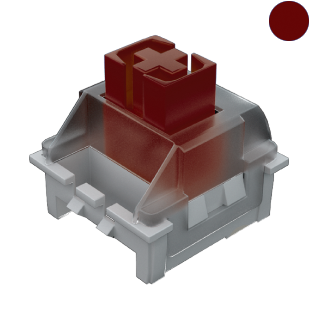 BROWN DUSTPROOF SWITCH
The brown switch features an optimized pulsation, which offers just the right amount of stroke pressure when pressing. Combining precision and tactile feel, the brown switch is the perfect balance for those looking for a middle ground between the red and blue switch.
DUST-PROOF BLUE SWITCH
The blue switch features the characteristic touch of mechanical keyboards: the classic "click" indicates the exact moment of the keystroke, giving you a firm feel and inimitable precision, perfect for users who often type on a computer.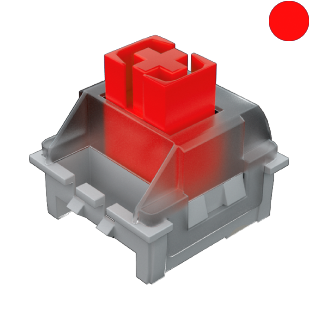 RED DUST-PROOF SWITCH
The red switch offers a fast and fluid keystroke for an incredibly light feel. Thanks to a linear stroke, the red switch executes every action instantly without offering any resistance when pressing: the perfect switch for gamers looking for fast and precise gameplay.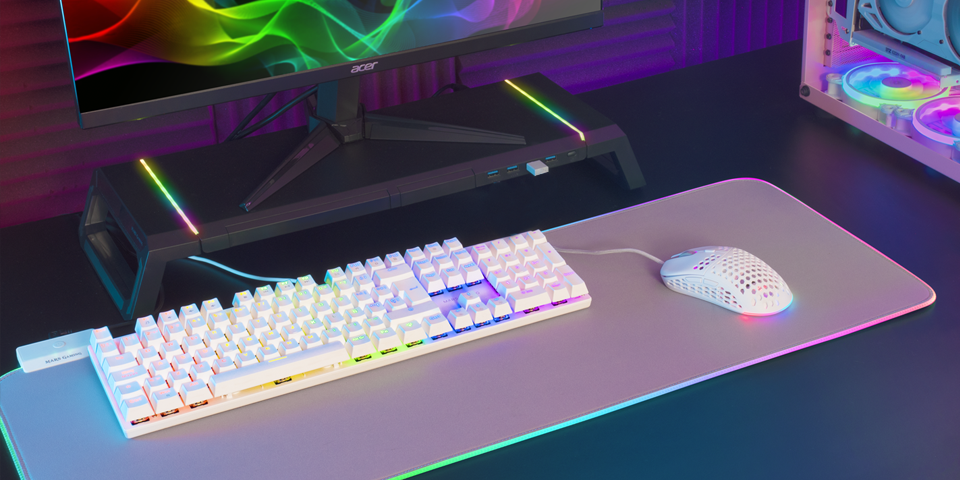 MULTIMEDIA KEYS AND GAME MODE
Conveniently access multimedia functions and shortcuts on the top row of keys, as well as activate game mode to avoid any in-game problems.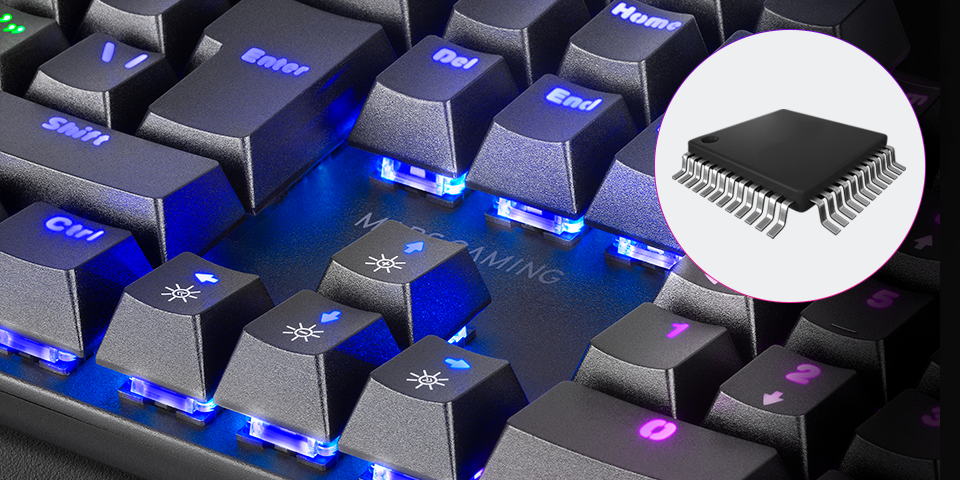 HIGH-PERFORMANCE CONTROL CHIP
The MK422 keyboard features a powerful integrated high-performance chip with ARM architecture, 12 lighting effects, game mode and advanced Anti-ghosting.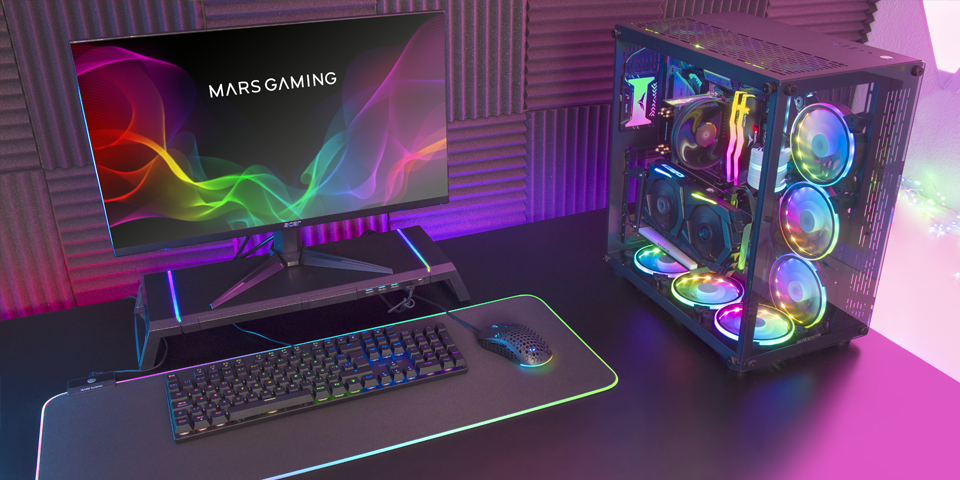 We offer free delivery within 24 hours in UAE to Dubai, Abu Dhabi, Al Ain, Sharjah, Fujairah, Ras Al Khaimah, Ajman, Umm Al Quwain.
All items on our website have 1 year warranty!
We also guarantee the best service and prices 🙂
And If you have any further questions please feel free to contact us.