MSI GE76 Raider 10UG Gaming Laptop
The MSI GE76 Raider 10UG Gaming Laptop with intel  Core i7 10870H processor up to 8 cores and 2.2GHZ
which works great with multitasking and heavy games.
and powered by NVIDIA GeForce RTX 3070 that gives the highest standard with a great performance.
which makes it the best choice for designers ,creators and gamers .
MSI GE76 Raider Design
while the latest gaming laptops started to just look like any other gaming laptop
the MSI GE76 Raider 10UG Gaming Laptop is unique , it's all-aluminum build which is very resistance to knocks
with angular design and Titanium Blue which kind of look like grey than blue.
the gaming laptop is completely bedecked with RGB lighting , the keyboard lights up in rainbow colors
though its a little on the hefty side the MSI GE76 Raider weighs around 2.9Kg and 1.03 inch thick
so while it considered  a thin gaming laptop its kind of bulky comparing to Asus ROG Zephyrus laptops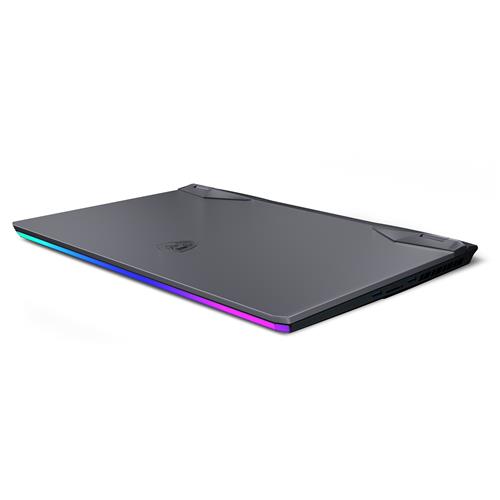 MSI GE76 Raider 10UG Battery life
the gaming laptop lasts around 5-6 hours , its able to get you enough time for normal use.
MSI GE76 Raider 10UG Display
the display features Full HD  1920 x 1080  resolution and 240Hz refresh rate  which improves in fast-action games
like fighting ,FPS ,racing and much more. 
The GE76 Raider features RGB lighting users can choose a variety of colors and lighting effects suits their styles .
Are you a gamer ?
you can safely go for RTX3060,RTX3070,RTX3080,RTX2080-Super laptops or if you are looking for a low budget gaming laptops you can check our site.
and we highly recommend The MSI GP76 Leopard 10UE Gaming Laptop for  an amazing gaming experience.
Are you a daily user ?
our website gives you all the options with a budget fits your needs .
go to our website , laptops section, and choose the price range , brand, ram size and anything further you need.
We offer free delivery within 24 hours in UAE to Dubai, Abu Dhabi, Al Ain, Sharjah, Fujairah, Ras Al Khaimah, Ajman, Umm Al Quwain.
All items on our website have 1 year warranty!
We also guarantee the best service and prices in UAE 🙂
And If you have any further questions please feel free to contact us.