MSI GS66 Stealth Gaming Laptop

The MSI GS66 Stealth Gaming Laptop with Intel Core i7-10870H up to 8 cores,2.2GHz processor speed
and RTX3080 that powers the world's fastest gaming laptops which delivers high frame rates and advanced feature
The combination of the gaming laptop leads to give a high performance that can be used from multitasking to gaming
it comes with 15.6″ FHD IPS 300Hz display 5 times faster than conventional laptops, fast 300Hz refresh rate display.
with the great combination of MSI GS66 Stealth Gaming Laptop,  you can achieve your perfect play.
Design
All black ,sandblasted aluminum , when you open the GS66 Stealth you get more of the sandblasted black aluminum deck
the keyboard in the middle  of the deck , below is the palm rest with a large touchpad , top of the deck is occupied by a large vent grille.
light weight around 4.5 pounds , 14.2 x 9.7 x 0.7 inch dimensions .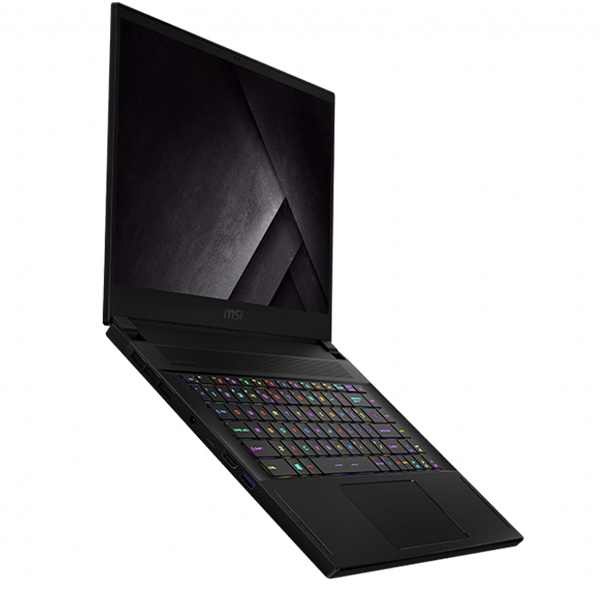 Ports
GS66 Stealth has a good amount of ports on the right side a pair of  USB 3.2 Gen Type-C and 3.2 Gen Type-A
an HDMI 2.0 port , Thunderbolt 3 port.
Display
The MSI GS66 Stealth is one of the gaming laptops to feature  2560 x 1440p display resolution and 300Hz refresh rate
(number of times the screen shows a new image every second)
beautiful  and silky smooth image rendering ,which can lead to more accurate shots when playing shooters.
 keyboard and touchpad
Typing on MSI GS66 Stealth is pleasurable , the keys large with nice spacing
the touchpad is 5.5 x 2.6 inches, the bottom corners of the touchpad  with an audible click when using them as mouse buttons.
Are you a gamer ?
you can safely go for RTX3060,RTX3070,RTX3080,RTX2080-Super laptops or if you are looking for a low budget gaming laptops you can go here
and we highly recommend the new MSI GE76 Raider for the best gaming experience.
Are you a daily user ?
our website gives you all the options with a budget fits your needs .
go to our website , laptops section, and choose the price range , brand, ram size and anything further you need.
We offer free delivery within 24 hours in UAE to Dubai, Abu Dhabi, Al Ain, Sharjah, Fujairah, Ras Al Khaimah, Ajman, Umm Al Quwain.
All items on our website have 1 year warranty!
We also guarantee the best service and prices in UAE 🙂
And If you have any further questions please feel free to contact us.