Asus ROG Zephyrus G14 Gaming Laptop
The Asus ROG Zephyrus G14 Gaming Laptop is slim ,pleasant gaming laptop to look at.
it comes with AMD RYZEN R7 5800HS up to 3.0GHZ processor speed , 16GB of DDR4 RAM , 1TBSSD Storage and
4GB RTX3050TI which brings you all the latest computer-games smoothly .Zephyrus G14 a good choice for gamers ,creators and designers .
Zephyrus G14 equipped with a 14 inches display ,ultraportable design and good battery life.
Design
Zephyrus G14 is relatively minimal and slim with a clear attractive design with aesthetic dark grey and 
, it weighs around 1.6KG and measures 12.8 x 8.7 x 0.7 inches dimensions .it's ,ultraportable comparing to the other gaming laptops.
Typing on the Zephyrus G14 is pretty comfortable and smooth it's fast and satisfying.
There's a decent amount of ports  there's a USB  Type-C port,  HDMI port, , DisplayPort ,power port ,  headphone jack on the left side
on the right side there's  a two USB  Type-A ports, USB-Type C port .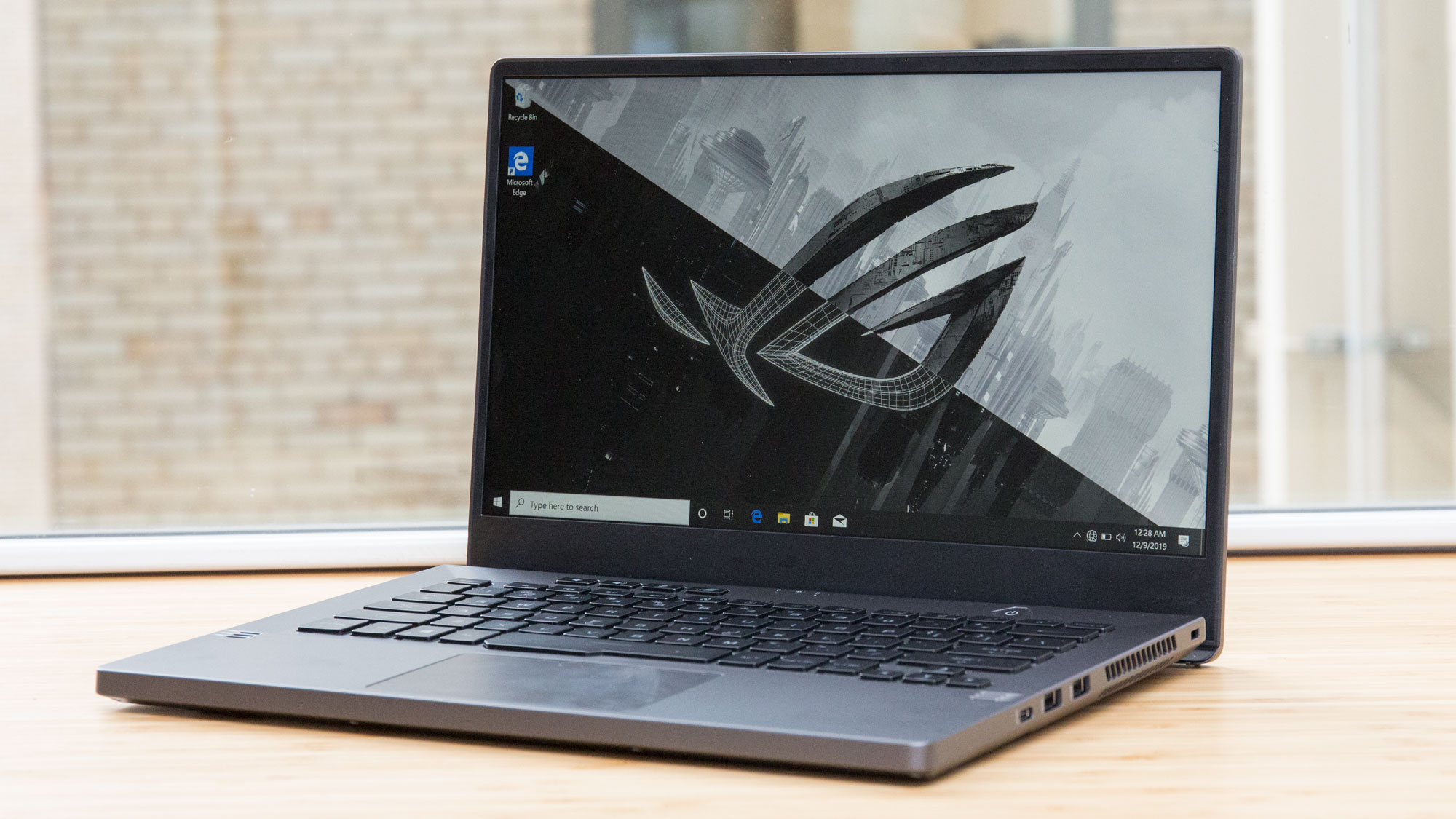 Display
Asus ROG Zephyrus G14 Gaming Laptop comes with a  14 inches display with 1020×1080 pixel resolution
and 120Hz refresh rate.
Battery life
it comes battery, that lasts around 8-9 hours in normal use.
Are you a gamer ?
you can safely go for RTX3060,RTX3070,RTX3080,RTX2080-Super laptops or if you are looking for a low budget gaming laptops you can go here
and we highly recommend The MSI GP76 Leopard 10UE Gaming Laptop for  an amazing gaming experience.
Are you a daily user ?
our website gives you all the options with a budget fits your needs .
go to our website , laptops section, and choose the price range , brand, ram size and anything further you need.
We offer free delivery within 24 hours in UAE to Dubai, Abu Dhabi, Al Ain, Sharjah, Fujairah, Ras Al Khaimah, Ajman, Umm Al Quwain.
All items on our website have 1 year warranty!
We also guarantee the best service and prices in UAE 🙂
And If you have any further questions please feel free to contact us.